That's it, I've taken the plunge, i now am the proud owner of a 4.5 cm crochet hook and a shit load of wool and all i can say is that i have a new found respect for old women crochet is frigg' hard!!
My haul cost me 2.59 with a free (!!!!) booklet thats meant to make me a pro, and although it tells me how to make certain 'stitches?' it fails to teach me what the stitches actually do... all i want to do is make a scarf or something!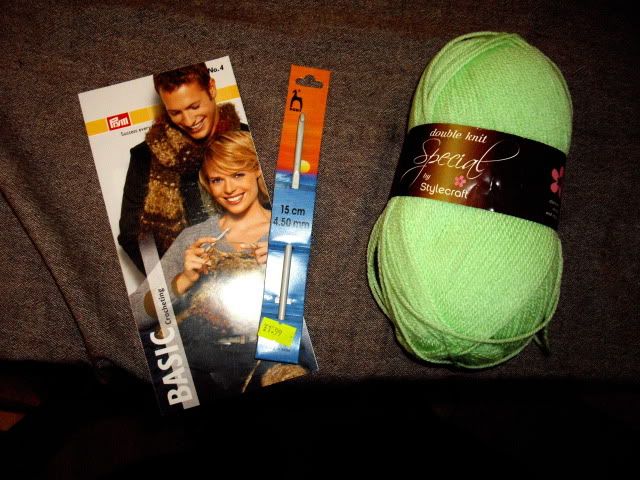 I've been playing for about 3 hours now and my progress is...well minimal
i have a very shakey foundation chain, but I can cast on and make my chain on my own now... but if i try to single crochet... well this happens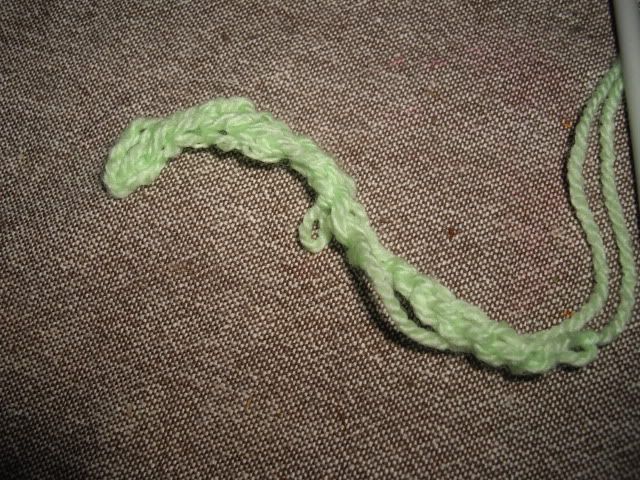 That's right, an abortion! I'm taing a tea break and having a brief reflection on my dismal performance, and will hopefully, by the very least be able to string a couple of chains together by the end of the day, this is my mission.
Also sainsbury's have apparently had a spate of meat related thefts of late:
weird...